Tropikon is a place where you can discover some rare gems on vinyl from the world of tropical music.
Tropikon offers tropical music with a large selection of original vinyls as well as reissues.
Browse through the great cover designs from these vintage vinyl treasures.
You can also see what Tropikon is up to in Barcelona and the rest of the world! Tropikon is a website  open to any suggestions, comments or questions you may have related to the information on the site.
Contact: info@tropikon.net
Interview with El Timbe, founder of Tropikon Records.
Where does El Timbe´s passion for vinyls come from?
It started when I was very young. My father was co-owner of a club on the Costa Brava called Roseto, in Palamos. In those days (seventies and eighties) it was the clubs themselves that bought all the music. As a result in my house there were always a lot of vinyls.
When did you start to collect records?
From the time I had money in my pocket! I used to spend my Saturday mornings strolling up and down Tallers street in Barcelona where all the record stores were, and many of them still are today. I remember spending hours in a huge record shop called Balada on Pelayo street. They had some incredible music in there. Let´s say I was a teenager who really wanted to discover more and more music, I didn't really mind the genre at that stage. You could see me buying folk, rock, exotic music or soundtracks, etc…
Tell us a little bit about your career as a DJ.
I started to get curious about mixing in the nineties. I was about 19, I had finished studying and had started working. I could now start saving a little bit of money and could by my first CD players. It was the time when Sonar first appeared. I remember being really impressed by all the DJS, the likes of Richie Hawtin, Jeff Mills or Laurent Garnier, creating amazing mixes, offering electronic sets.
From then on I started djing as a hobby, it was more for stress relief than anything else. Me, in my room, with my kit, the two of us together,
investigating how to interconnect music. I have to admit that for many years I suffered terrible stage fright and it wasn´t until the new millennium really got going that I started to overcome my fear and I started to DJ at friends' parties. To this day and after having been lucky enough to visit many different places, clubs and festivals I still DJ and love doing it, enjoying this passion I have fo music and for making people dance and have a great time.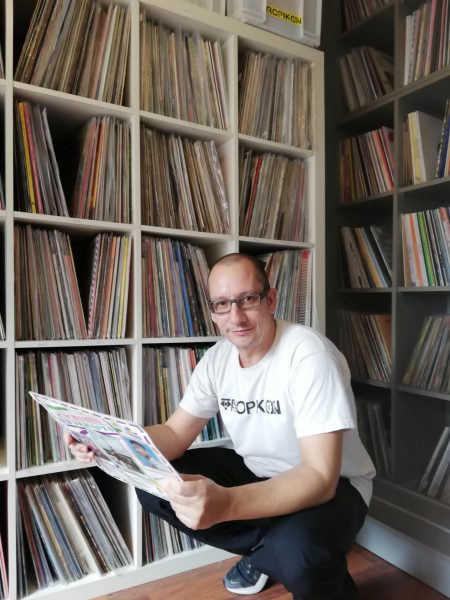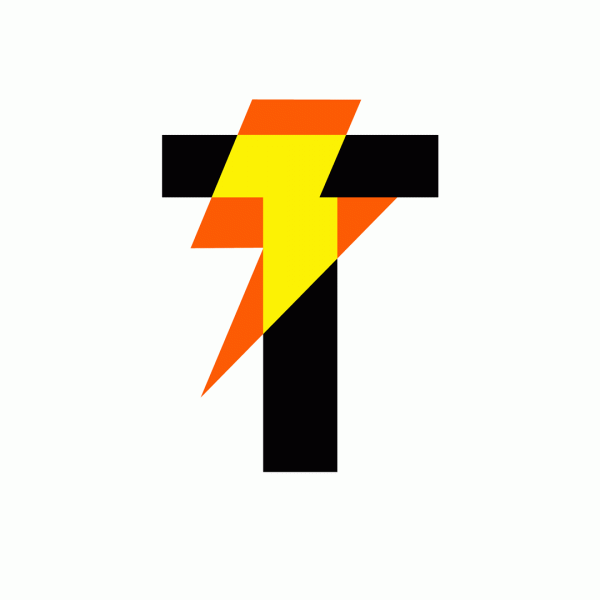 What styles would you say most describe you?
At the moment I am focused on Tropical Roots music in the wide sense of the genre. From its most Latin aspect, to all Caribbean music, up to its more African influences. From tracks that are folk but danceable to more club oriented styles such as Afro-Disco with influences from what was known at the time as disco music. Sometimes I play this music in clubs and people don´t know if they are listening to something new or old. This is remarkable to me, that up to 30 or 40 years later this music can still keep its strength and energy to make people dance til they drop. My favourite format is, without a doubt, vinyl. I love its mature sound and its authenticity; putting a needle on a piece of plastic that goes round and round a plate and out comes music!
How did the idea of Tropikon come about?
I spent a few years thinking that I needed a change and that I wanted todedicate more time to my passion for music. Tropikon started as a much broader idea to what it actually is today. At the beginning I imagined a physical space open to the public, where people could come and buy records, have a drink with friends and listen to some good live music or a DJ. I also wanted it to be a label, re-editing good but forgotten music; a label that gave people a chance to have, on vinyl, music that is difficult to find in its original format. Tropikon is a work in progress and it has a long road ahead of it but I hope one day its dream will become a reality.
As a collector yourself how do you feel about selling records?
When I started Tropikon, one of the things that affected me was the fact that I was selling records that I myself wanted as a collector. It created a kind of short circuit in my brain! I mean, how could I go around the world looking for these most desirable records and once I had them in my hands, I had to say goodbye to them. For me it has been a learning curve, having the discipline to say farewell to records that I want. In fact, I am still working on it!
Tropikon has its own space on radio doesn't it?
At the moment I am doing a monthly programme on dublab.es. Rootism is a series of mixtapes that I edit on Mixcloud and that dublab.es discovered and invited me to present them in radio format. Dublab.com is an online radio space that started in Los Angeles and has since then
slowly grown, and presently transmits live through its website from Berlin, Barcelona and Tokyo and most recently from Brazil. Here is the link to listen to all Rootism programmes.